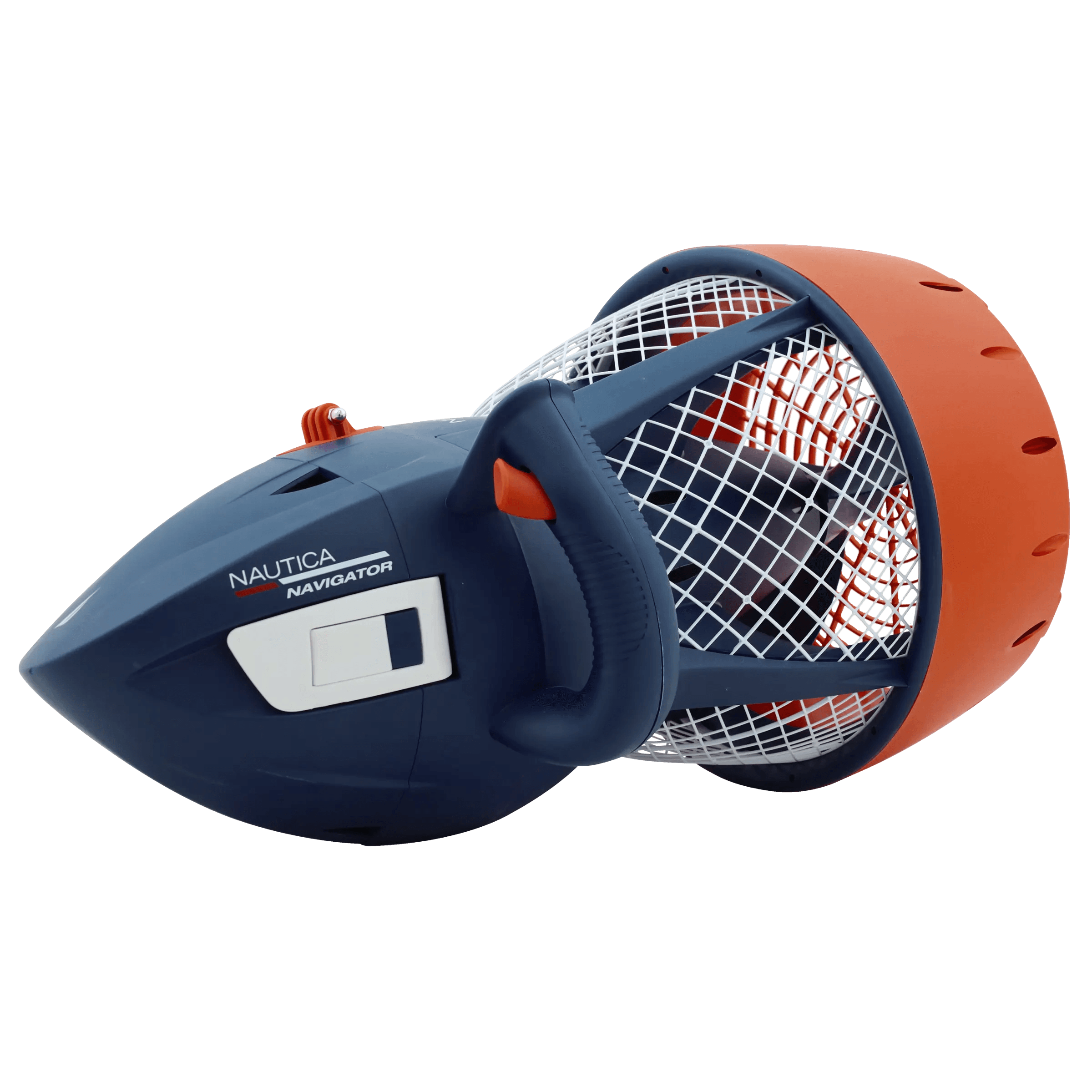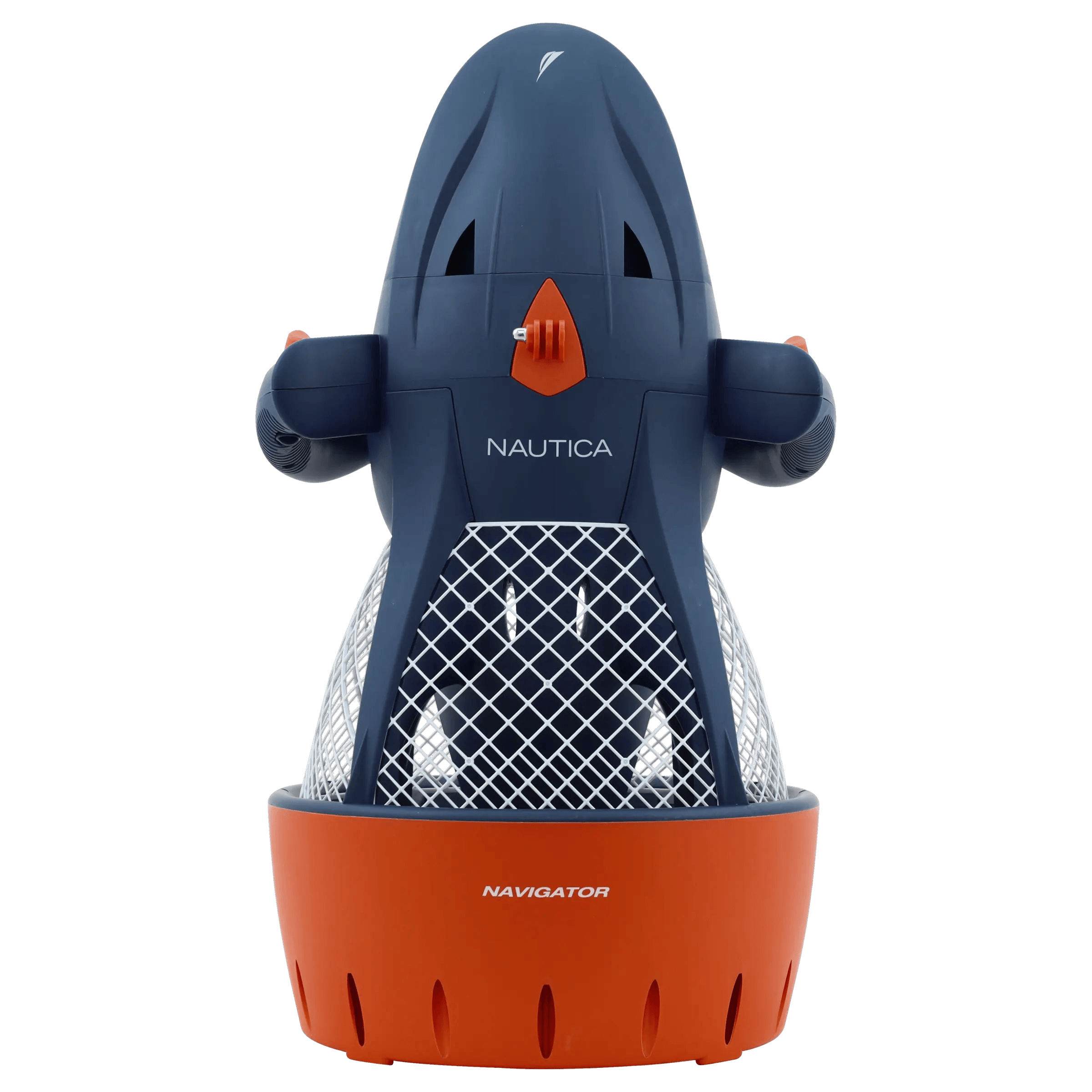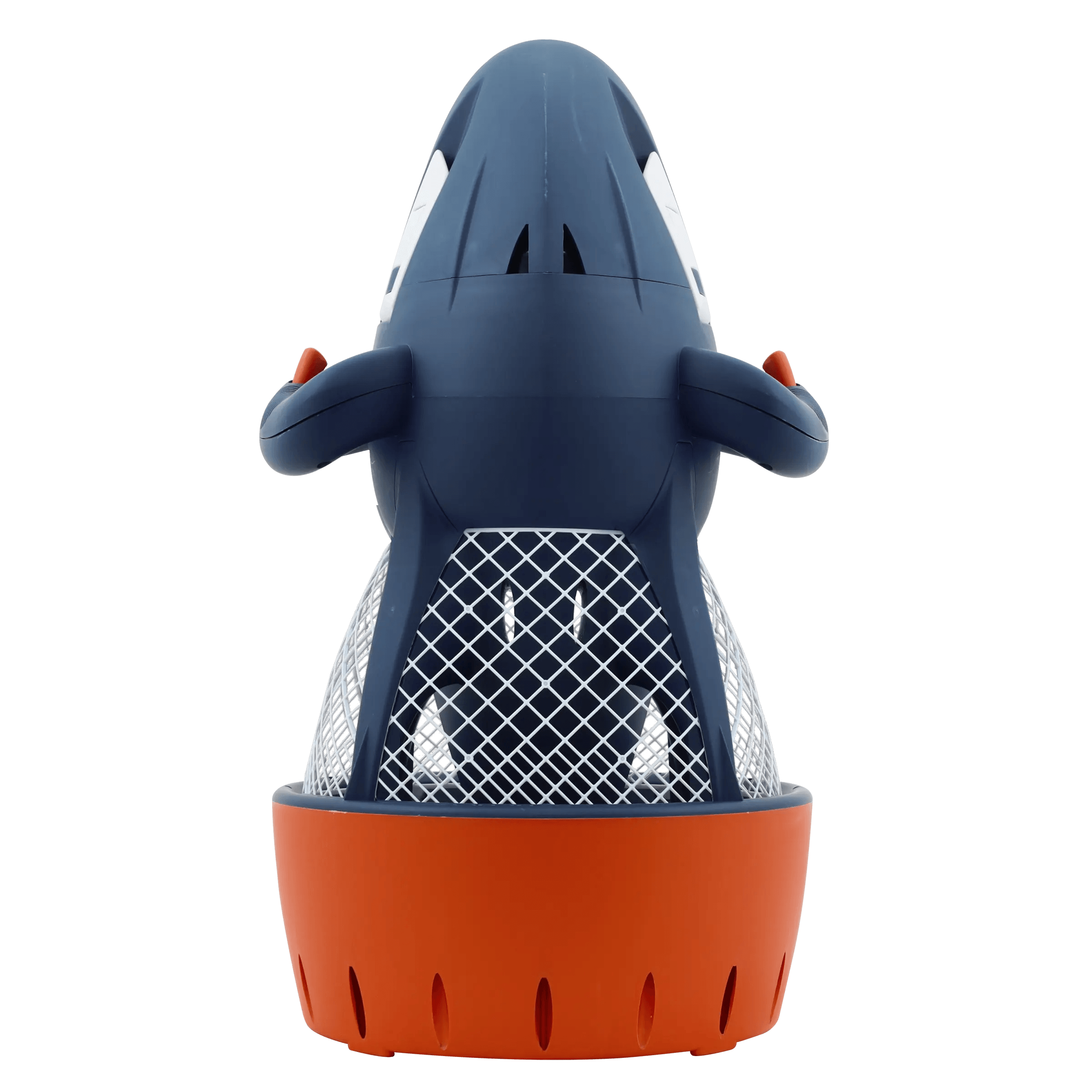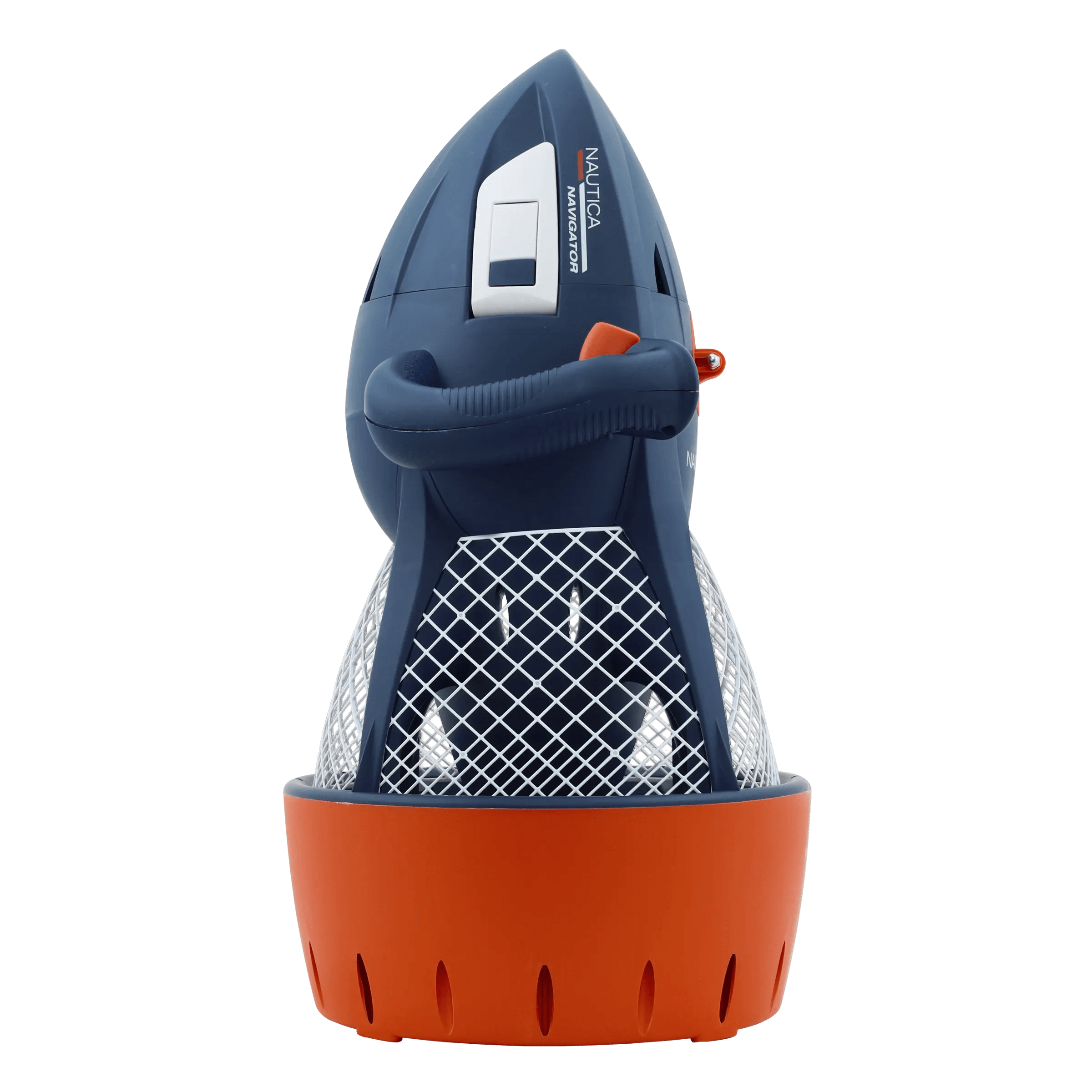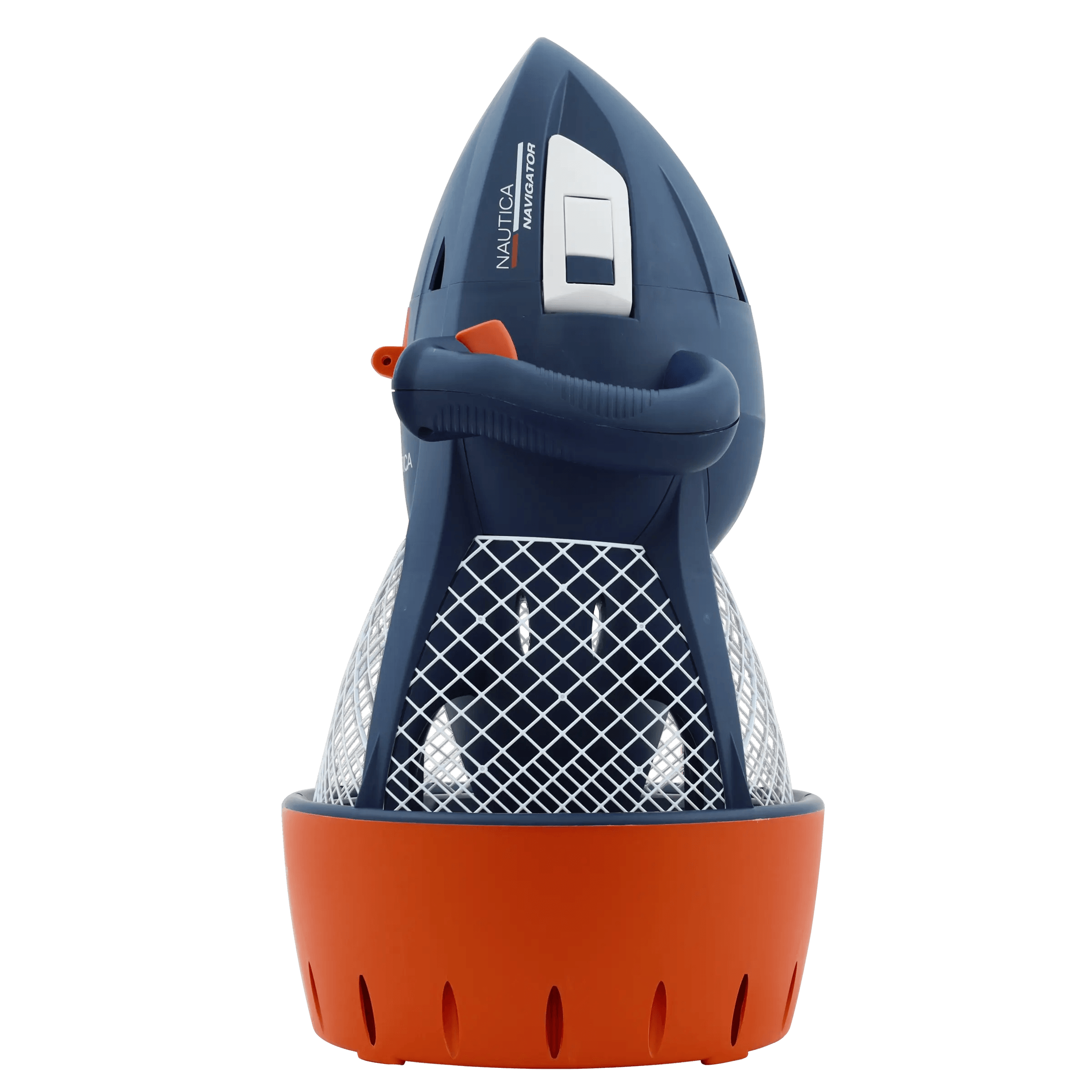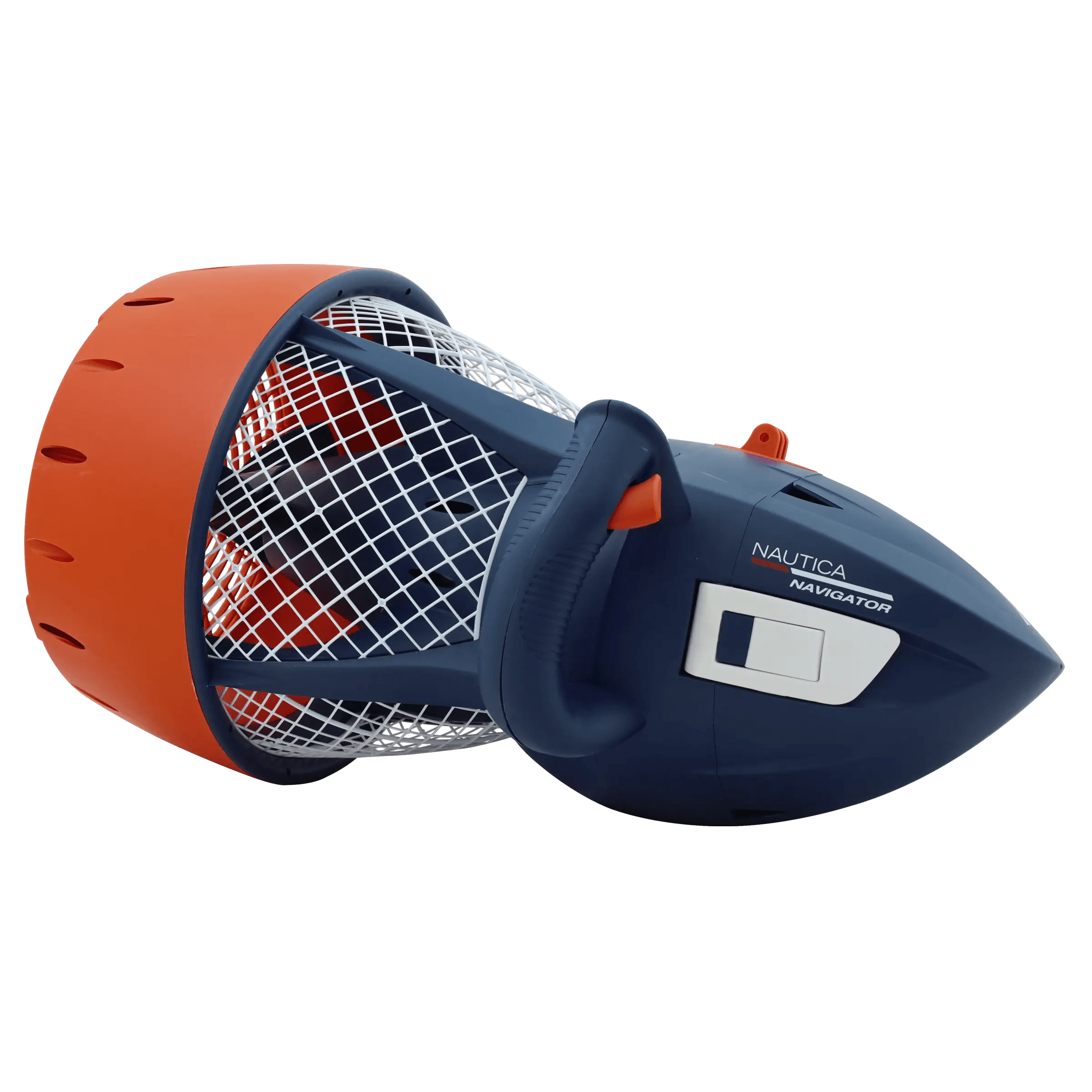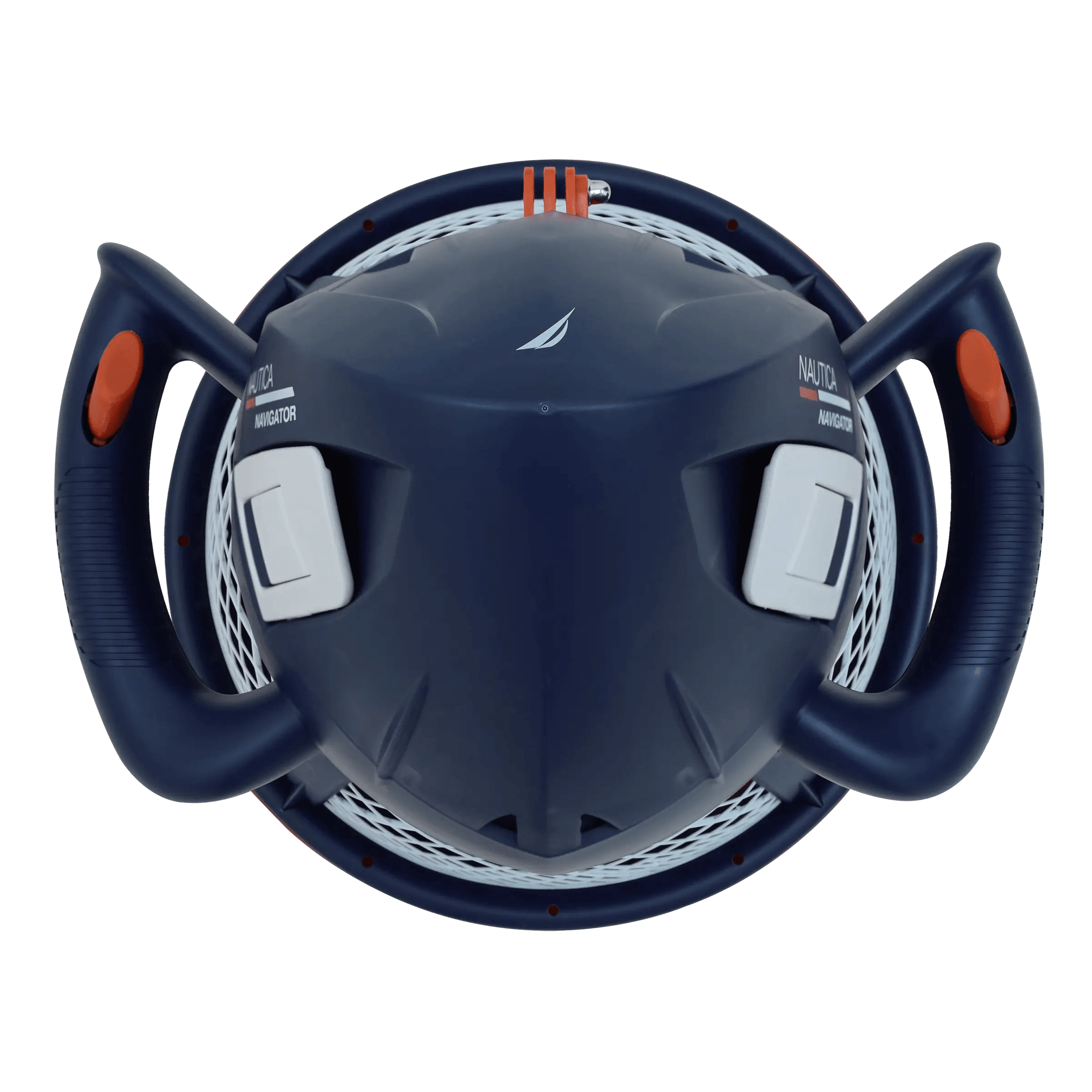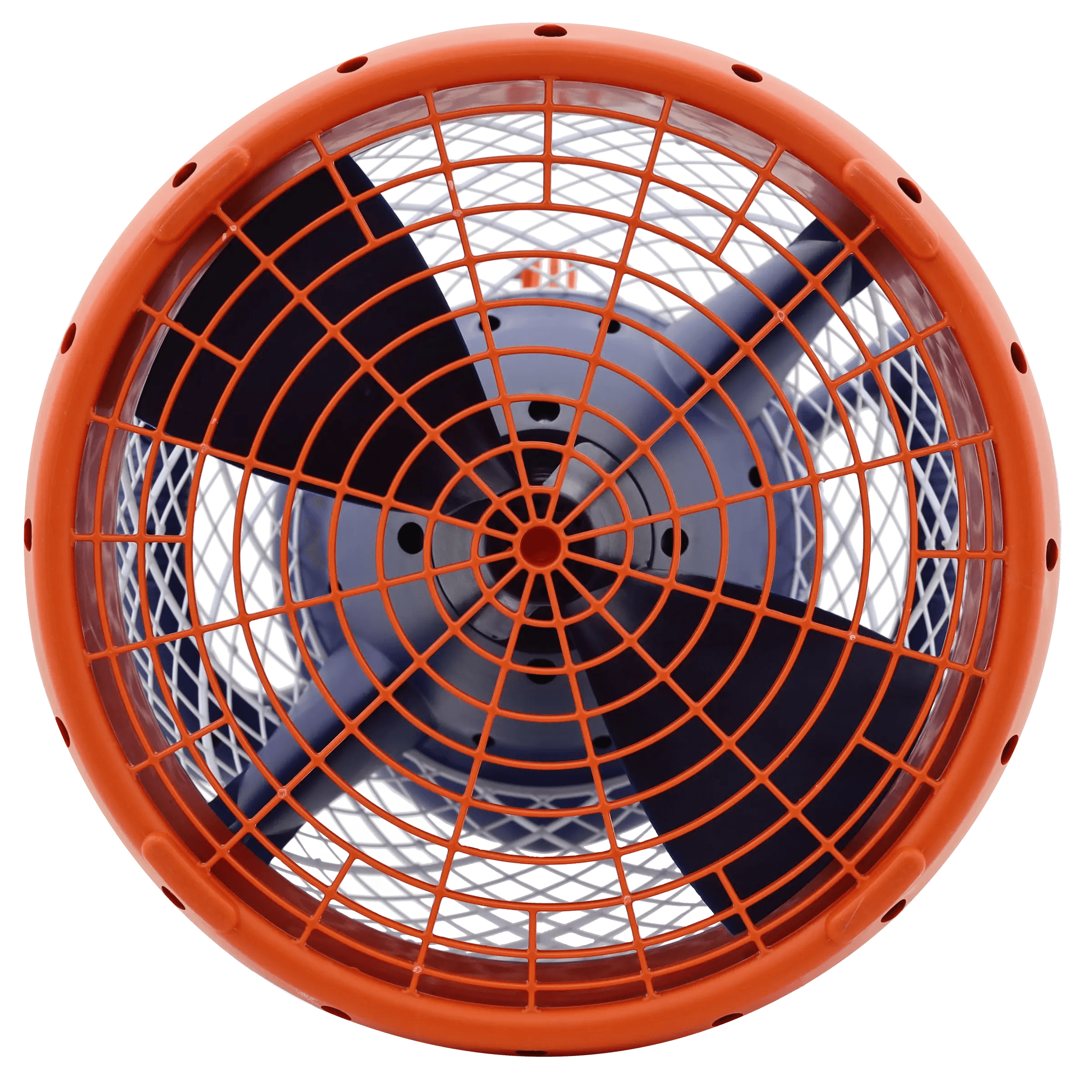 NAVIGATOR SEASCOOTER
---
Introducing the Nautica Navigator Seascooter - the ultimate playtime companion for kids!
Designed specifically for children ages 8+ and adult supervision, this seascooter is perfect for snorkeling, swimming, and pool play.
Not only is it waterproof to 30 ft (10 m), but it also provides an hour of endless fun on a single charge. Plus, with its smaller and lighter design, kids can easily handle and control the seascooter with ease.
Safety is also a top priority, so parents can have peace of mind while their little ones have a blast.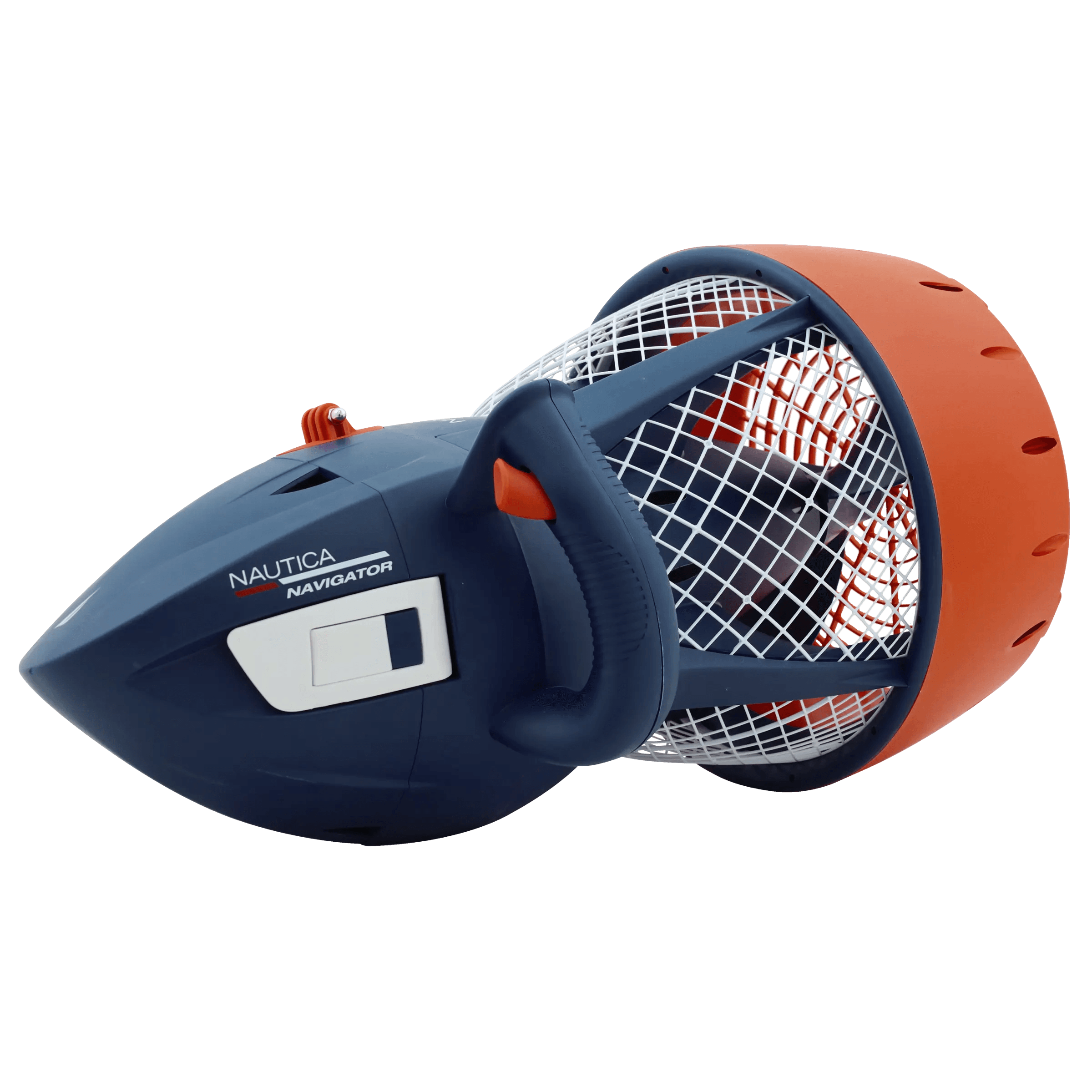 Depth Rating: 30 ft (10 m)
Battery Type: Lead Acid
Max Speed: 2.5 mph (4 km/h)
Gears: 1
Run Time: 60 mins
Battery Recharge: 7-8 hours
Camera Mount: Yes
Product Weight with Battery: 11.4 lbs (5.2 kg)
Product Dimensions: 11.77 x 11.10 x 20.5"
(299 x 282 x 520 mm)
1 x Seascooter
1 x 12V 7.5Ah Lead Acid Battery
1 x Charger
1 x O-Ring Seal
1 x Silicone Grease
1 x User Manual
Depth Rating: 30 ft (10 m)
Battery Type: Lead Acid
Max Speed: 2.5 mph (4 km/h)
Gears: 1
Run Time: 60 mins
Battery Recharge: 7-8 hours
Camera Mount: Yes
Product Weight with Battery: 11.4 lbs (5.2 kg)
Product Dimensions: 11.77 x 11.10 x 20.5"
(299 x 282 x 520 mm)
1 x Seascooter
1 x 12V 7.5Ah Lead Acid Battery
1 x Charger
1 x O-Ring Seal
1 x Silicone Grease
1 x User Manual
Safety-Centric Design & Features
Safety Grille prevents objects from getting caught in the rotor, and dual triggers automatically shuts down your seascooter when one trigger is released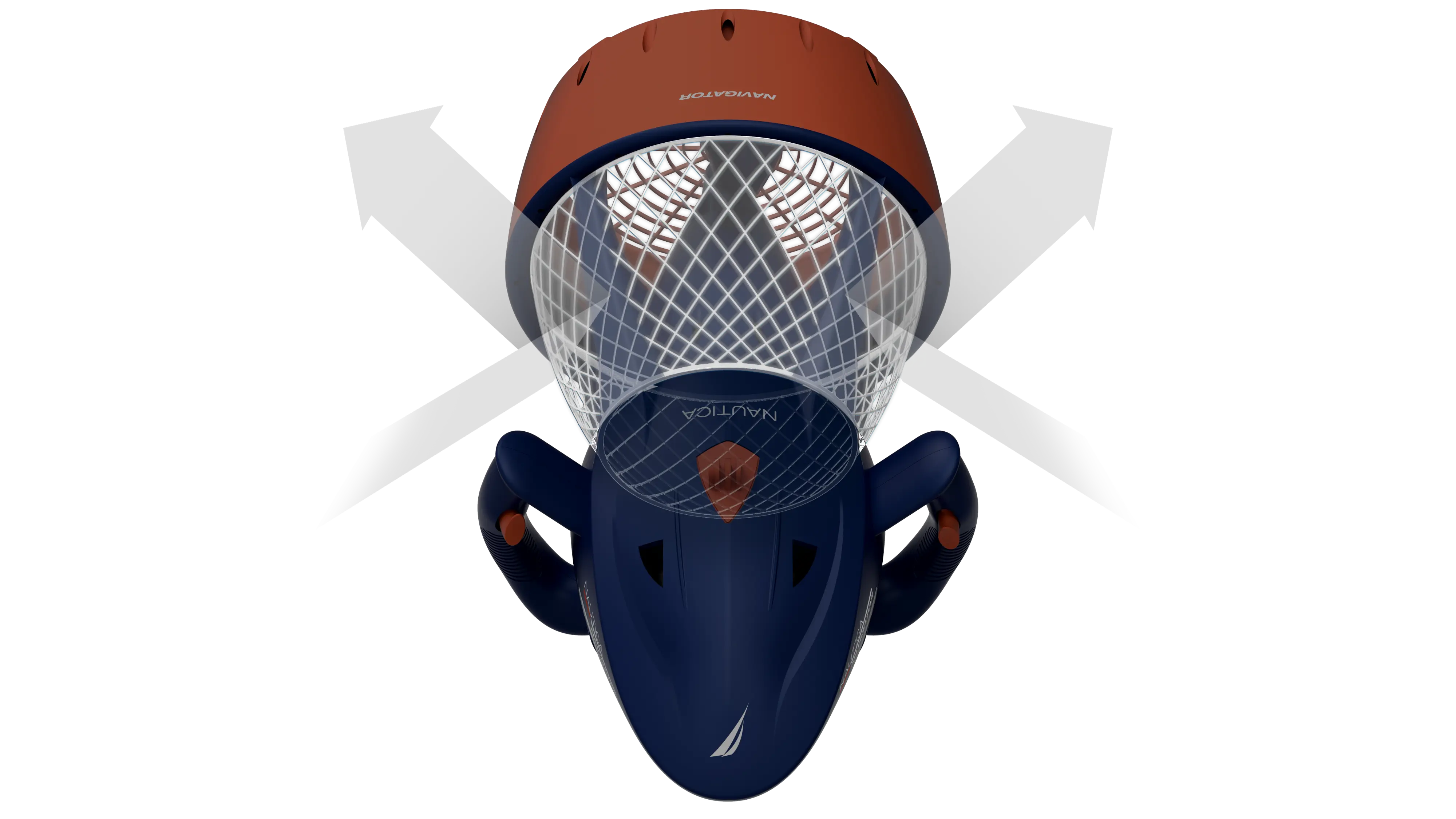 Reliable Performance for Fun Pool Experiences
Get 60 minutes of playtime at speeds up to 2.5 mph (4 km/h) and at depths up to 30 ft (10 m)
Kid-Friendly, Intuitive Controls
Press onto your two buttons, grip onto your ergonomic handles and zoom across the pool
Kid-Friendly, Intuitive Controls
Press onto your two buttons, grip onto your ergonomic handles and zoom across the pool
Capture Your Best Diving Moments
Easily clip on a sports camera to your camera mount included on the top of your seascooter and capture your best pool playtime moments